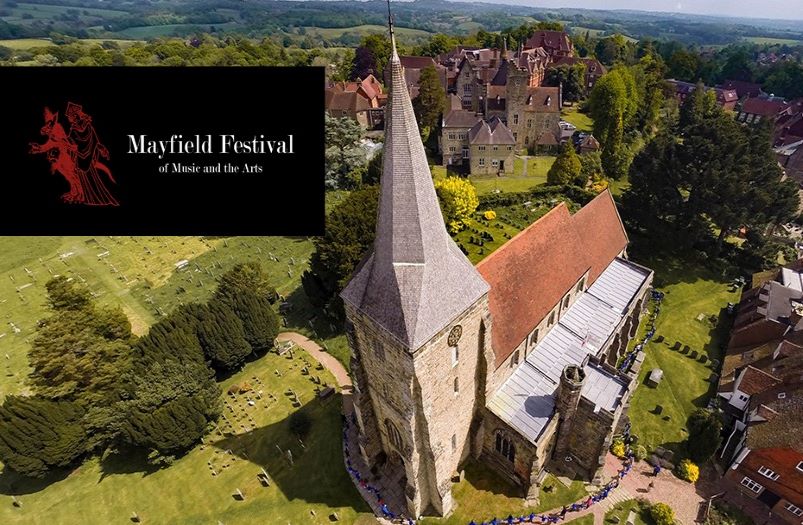 April 2022 Newsletter

Mrs Churchill – My Life with Winston
Elsewhere, there is a rare opportunity to see a screening of the classic science fiction silent film Metropolis with an accompaniment of live organ music (played by the acclaimed organist Darius Battiwalla) on Friday the 6th of May in St. Dunstan's Church.
Full details of all events are available by visiting the Festival website at www.mayfieldfestival.co.uk and tickets can be purchased either online at www.ticketsource.co.uk/mayfieldfestival, by telephone on 0333 666 3366 (quoting Mayfield Festival) or in person at Sew Inspired, High Street, Mayfield and Lambert & Foster, High Street, Wadhurst (a booking fee applies for payments made by credit card or debit card). Please also remember that tickets for Under-30s are half price for all events bar one*; meaning that for most of the events being held in St. Dunstan's Church someone under the age of 30 can purchase a ticket for as little as £2.50.
I do hope that you can join us.
Steve Swanton
Chairman
Mayfield Festival of Music and the Arts
*For administrative reasons this concession does not apply to A Shakespeare Sonnet Saunter on 23 April.
NEWS FROM OUR OTHER FRIENDS
For your information we are pleased to be able to provide you with details of forthcoming events that are being held by other arts festivals in East Sussex and Kent.
_______________________________________________________________
CUCKFIELD MUSIC FESTIVAL: from 11 – 19 June starts with Harveys Brass, ends with Kingfisher Chorale and has Jazz (Mingus Underground Octet), baroque, opera and more in between. There's a strong focus on young musicians including BBC finalists, Guildhall and Royal School of Music graduates. The youngest performer is 13 year-old Aglea Carvalho-Dubost who will be performing Saint-Saens Cello Concerto No 1 as soloist in a Symphony Concert on Saturday 18th. With an Open mic night, a 'Band of Dads' and a concert performed by students from two local senior schools it's a very inclusive and appealing programme details of which can be found together with a sign-up for regular news at www.cuckfieldmusicfest.co.uk. Tickets go on sale 9th May.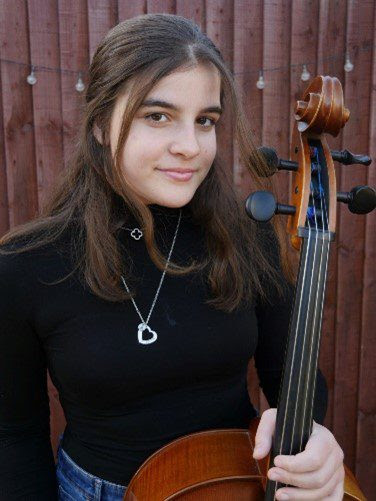 Music@Malling brings outstanding music to historic venues in and around West Malling, Kent.
Our dynamic and inspiring programmes engage audiences from the local area, region and beyond – bringing new people into an area with a rich heritage and set in an outstanding natural environment.
Forthcoming events include Six Brandenburgs: Six Commissions in the iconic setting of Malling Abbey. Founded in 1090, the abbey is the home to a closed order of Benedictine nuns – a stunning setting for six world premieres by a fascinating cross-section of British composers. World premieres by Brian Elias, Daniel Kidane, Stevie Wishart, Michael Price, Joseph Phibbs and Deborah Pritchard will be performed alongside Bach's Brandenburg Concertos on 23rd April 2022 in three special concerts given by the internationally acclaimed ensemble, Chamber Domaine – recently praised in The Times for its "superb artistry."
Full details and tickets: www.musicatmalling.com
Glynde Place Concert Series 2022
Glynde Place, an Elizabethan manor on the South Downs situated in over 100 acres of beautiful gardens and parkland, presents three concerts this year featuring BBC Radio 3 New Generation artists. Pianist Alexander Gadjiev opens the series on April 23rd playing works by Chopin and Schumann, on May 14th the MithrasTrio perform piano trios by Beethoven and Dvorak and a recent work by Ran and, for the last concert, the superb trumpeter Simon Höfele with pianist Frank Dupree offer works by Ravel, Antheil, Enescu, Takemitsu, Bernstein and Gershwin among others. Full details of concerts and tickets on www.glyndeplace.co.uk or telephone 01273 858224.
2022 Peasmarsh Chamber Music Festival
June 23-26
Now in its 24th year and under the artistic direction of violinist Anthony Marwood and cellist Richard Lester, this well-loved East Sussex festival presents 8 concerts over its four days, featuring repertoire spanning three centuries. Concerts take place in the Norman church in Peasmarsh, St Mary's Church in Rye, and the Church of St Thomas in Winchelsea. Visiting artists include pianist Hannes Minnaar, the Heath Quartet, the 12 Ensemble, celebrated accordionist James Crabb, violist Ori Kam, violinist Magnus Johnston and award-winning composer Sally Beamish.
peasmarshfestival.co.uk. Box office 01797 253 178.
Lewes Festival of Song
Our summer festival takes place this year from Friday 1st to Sunday 3rd July.
Held at the beautiful St. Anne's Church in Lewes, our festival is devoted exclusively to classical song in a rich variety of recitals by leading artists and those on the brink of their careers.
Mark Padmore performs first, and our five concerts feature Debussy, Ravel, Vaughan Williams, Strauss, Ives, Judith Weir, George Crumb, Stanford, Rebecca Clarke and Holst. Our final concert includes flute, violin and cello.
Tickets available after Easter
For more information please visit our website