For your information we are pleased to provide details of other festivals and performing arts organisations that operate near to Mayfield.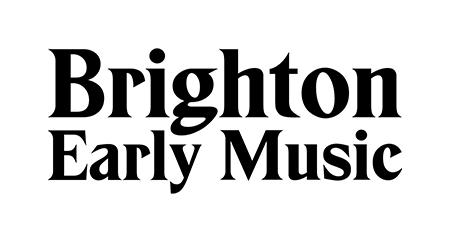 Brighton Early Music Festival
Formed in 2002, Brighton Early Music Festival (known as BREMF) is the south of England's largest festival of music written before 1800. The Festival has built a reputation for lively and inspired programming, often exploring connections with different art forms and using performance formats and spaces that challenge preconceptions of early music.
The majority of BREMF's events take place as part of an annual festival in October/November, but increasingly the Festival also organises events at other times of year such as an outdoor Midsummer season and Christmas concerts. Outside of the festival BREMF runs three choirs, organises participatory workshops and takes live music into Sussex schools.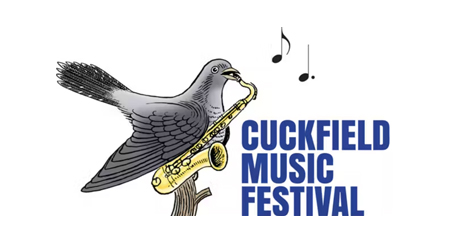 Cuckfield Music Festival
An 8-day Festival held annually in June, Cuckfield Music Festival brings a wide range of performances to Mid Sussex including classical, jazz, modern, choral, ensembles, solo instrumentalists and vocalists. One of the key aims is to provide performance opportunities for young musicians from schools and colleges (both local and National). For the latest information and to sign up to the regular newsletter please visit our website.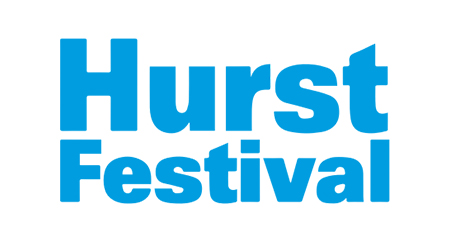 Hurstpierpoint
Hurstpierpoint Festival delivers over 80 distinct events over 2 weeks in September attracting an estimated audience of 3,500 individuals drawn from every element of our diverse communities. The reputation of this registered charity is impressive, and its reach extends to many of the neighbouring towns and villages of mid-Sussex and the nearby coast.
We engage the entire community from performers and artists to suppliers, schools, venues and local organisations and the Festival Team is excited to be the purveyors of great moments of celebration bringing the whole community together.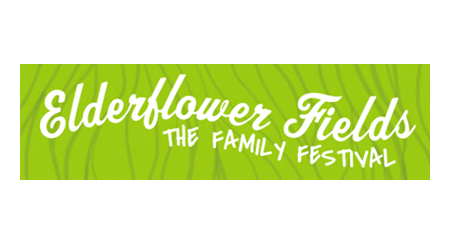 Elderflower Fields
We provide a fantastic wild weekend of music, sport, art, performance and non-stop festival fun at the countryside setting of Pippingford Park in the Ashdown Forest. Designed especially for families with younger children, Elderflower Fields provides plenty of space to camp under the stars for an unforgettable wild adventure. The award winning Elderflower Fields adventure offers some of the finest local artisan food and drink whilst showcasing a spectacular line-up of performers from Sussex and beyond. Partnering with a host of experts in sports, arts and nature, families are invited to try new things together in a safe and nurturing environment.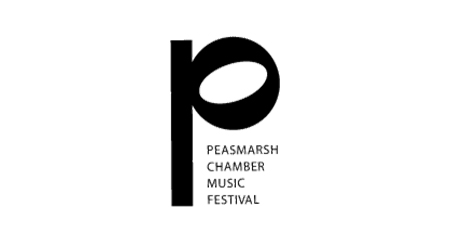 Peasmarsh
The Peasmarsh Chamber Music Festival will take place from 23 to 26 June, with concerts in Peasmarsh, Rye and Winchelsea. Our guests include a superlative roster of world class artists. Joining Artistic Directors violinist Anthony Marwood and cellist Richard Lester will be renowned accordion player James Crabb, the wonderful violinist Magnus Johnston and celebrated Heath Quartet. Award-winning Dutch pianist Hannes Minaar and the brilliant young 12Ensemble complete the roster. We will also be offering music workshops in five local schools, building on over 15 years of educational partnerships. Full festival programme and brochure available online.
Royal Tunbridge Wells Symphony Orchestra
The Royal Tunbridge Wells Symphony Orchestra (RTWSO) is a vibrant, thriving orchestra at the heart of the South East's cultural community. We take great pleasure in performing an attractive and diverse range of orchestral concerts that are designed to entertain and inspire our audience. We have an exciting programme lined up for our 2023-24 season, showcasing six renowned soloists: Joo Yeon Sir (violin), Nicholas Daniel (oboe), star of the 2023 BBC Proms Aaron Azunda Akugbo (trumpet), Joanna MacGregor (piano), Fenella Humphreys (violin), and our season finale features Sir Stephen Hough (piano). All concerts take place on Sunday afternoons at the Assembly Hall Theatre, Tunbridge Wells.