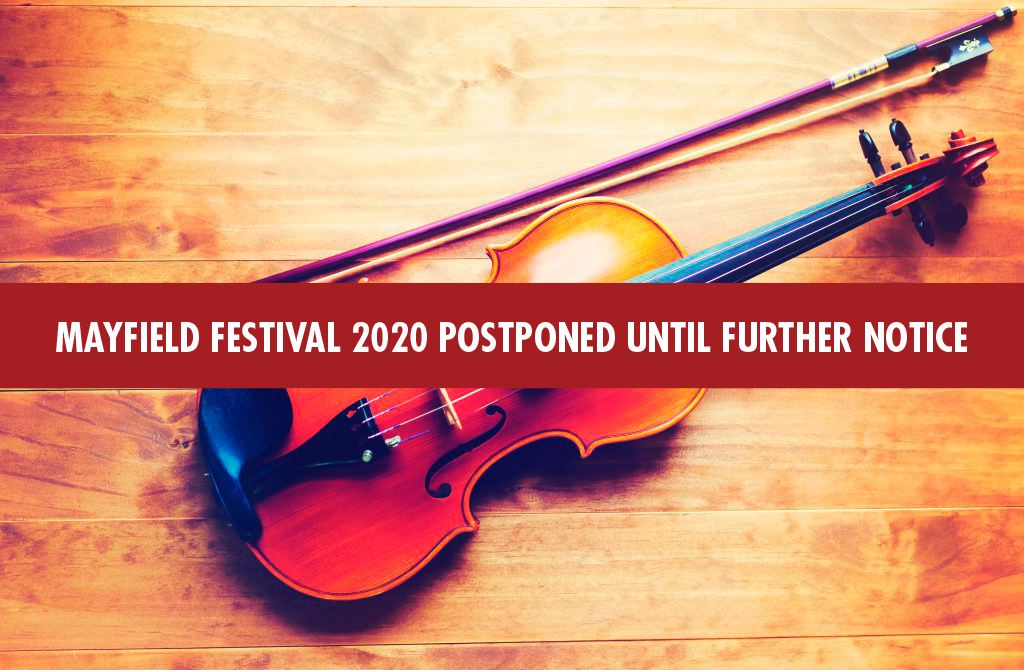 Coronavirus (COVID-19): Mayfield Festival Postponed until further notice
In the light of the Coronavirus (COVID-19) epidemic, Mayfield Festival has decided to postpone the 2020 Festival. The events scheduled for 23 April to 10 May 2020 will be postponed until further notice.
Steve Swanton and Jonnie Jones, as Trustees of the Festival, with Jeremy Summerly our Artistic Director have now reached a point where we have decided that the 2020 Mayfield Festival must be postponed. Not only is the timing of the festival impractical but also we have a social responsibility to care for all those involved. We are very disappointed to have had to take this decision but it is now clearly the right thing to do.
We have started to plan when the new festival dates will be and we will be in contact as soon as we know.
Contacts for further information or questions
If you are an audience member or helper please contact:
Steve Swanton
steve@mayfieldfestival.co.uk
If you are a performer/artist please contact:
Jonnie Jones
jonnie@mayfieldfestival.co.uk
If you are a member of Mayfield Festival Choir please contact:
Jane Bolger
cjbolger@gmail.com
If you are connected with the Tunbridge Wells International Music Competition at Mayfield Festival please contact:
Mary Anderson
chair@twimc.org.uk
If you have already purchased tickets for the 2020 festival through TicketSource by credit or debit card, you will receive a full refund shortly. They have indicated a small delay as they are swamped with other events being cancelled or postponed.
If you have purchased tickets and paid by cash or cheque (i.e. not through TicketSource) then would you please email your name, method of payment and the amount to jonnie@mayfieldfestival.co.uk and we will refund you by bank transfer shortly.
Rest assured that our plan is to postpone the festival – not to cancel it!
With warmest regards and looking forward contacting you again soon with news of the Festival's new timetable
Steve Swanton, Jonnie Jones, Jeremy Summerly