Mendelssohn, Richard Strauss and Mozart
Mendelssohn Octet in E Major Op.20
R Strauss Sextet from Capriccio Op 85
Mozart Mass in C Major K317 'Coronation Mass'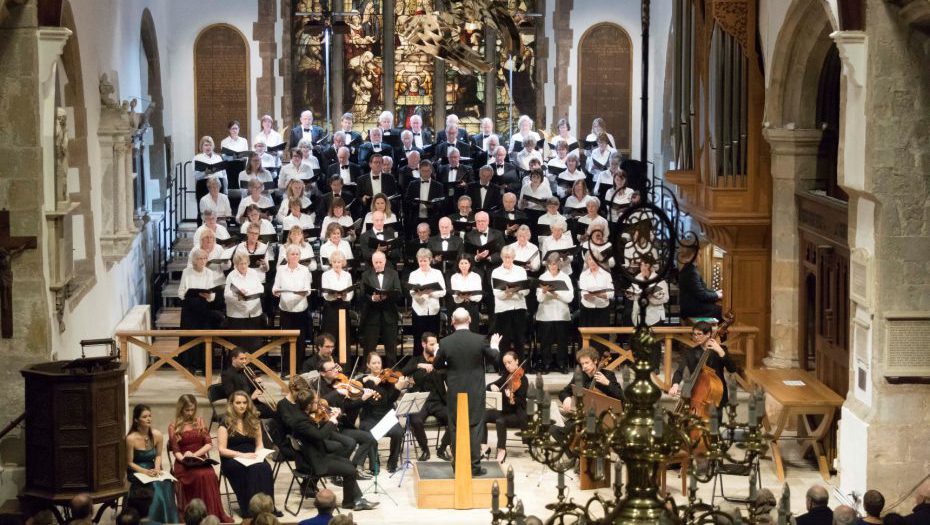 Sunday 18 July 2021, 7.30pm
St Dunstan's Church Mayfield
£35, £10, £5
Primavera Chamber Ensemble, leader Paul Manley, Mayfield Festival Choir, Conductor Jeremy Summerly.
The natural genius of Mendelssohn's youth excels in the Octet written at the incredibly tender age of 16. A benchmark in imagination, verve and skill for all composers to follow, it also has references to those before him in the great finale – a double fugue to even rival Mozart's Jupiter Symphony.
Richard Strauss's Sextet is the overture to the composer's last opera, Capriccio, of 1941. Nostalgic and heartfelt, this string quartet with an added viola and cello is a post-Romantic plea for liberation from political oppression and cultural intolerance.
Mozart's Coronation Mass was named in retrospect. Originally written to celebrate Mozart's appointment as Court Organist in Salzburg when he was 22, the Mass was later used at the coronation of Emperor Franz 1 of Austria, by which time Mozart had been dead for nine months and much missed in Vienna.
This concert is kindly sponsored by Mr and Mrs Simon and Caroline Tindall
---
Mid-Summer Music Weekend Concerts are all being Live Streamed
Watch live on Sunday 18 July 2021 from 7.30pm – https://youtu.be/0VUiPTHa844