Bach's Christmas Oratorio
A performance by Mayfield Festival Choir and Mayfield Baroque, conducted by Jeremy Summerly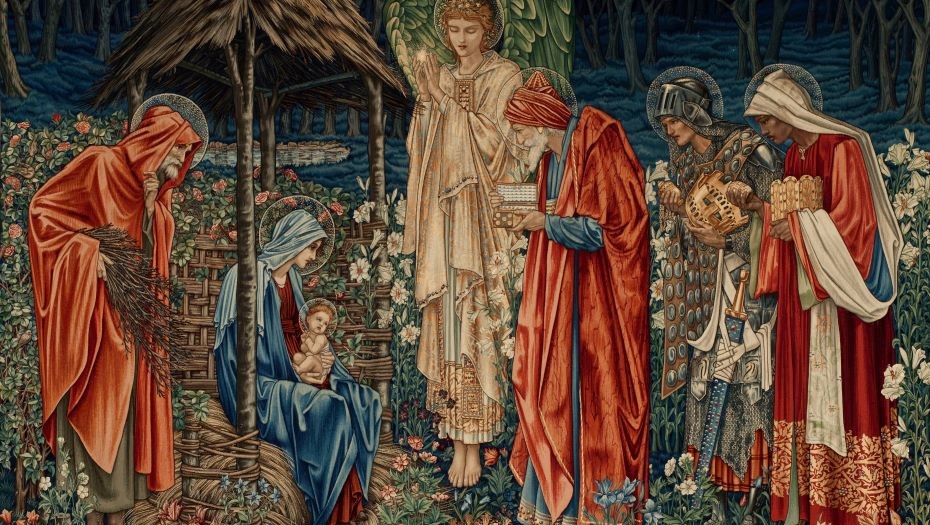 Sunday 19 November 2023, 7.30pm
St. Dunstan's Church, High Street, Mayfield
£25 (centre), £10 (side), Half Price (under 25)
Book now
Like much of Bach's music, the Christmas Oratorio lay unperformed for a long time after the composer's death. Amazingly enough, the Christmas Oratorio wasn't sung between its earliest performances and 1857 – a gap of 122 years. And yet the Christmas Oratorio is unmatched in Bach's oeuvre for joie de vivre and sheer well-being. It is, in short, good fun – albeit within the boundaries of what constituted 'fun' within 18th-century Lutheran church music. Trumpets, drums, flutes, different-shaped oboes, and all of the usual stringed hardware are involved in telling the Nativity Story from Christmas Day to Epiphany. Four young singing prodigies from London's Royal College of Music join forces with Mayfield Baroque and Mayfield Festival Choir to bring this set of Christmastide cantatas off the page and into the supportive acoustics of St Dunstan's Church. It's not always the case that the listener can perceive Bach as actively enjoying composition; to a large extent, writing music for his employers (whether ecclesiastical or aristocratic) was simply what Bach did; he had to make a living, after all. But the Christmas Oratorio shows Bach letting his wig down and putting his composition where his faith was. Maybe you should think of a ticket to this concert as an early Christmas present to yourself, your friends, and your family. After all, it was Germany that convincingly showed Britain how to celebrate Christmas colourfully. Frohe Wieihnachten!
Soloists
Sofia Kirwan-Baez
Daniel Barrett
Charlie Clapperton
Peter Davoran
In addition to using the 'Book Now' button on this page for online purchases tickets can also be bought by telephone on 0333 666 3366 (please be sure to say that you are booking tickets for Mayfield Festival Choir – Bach's Christmas Oratorio) and in person at Sew Inspired, High Street, Mayfield and Lambert & Foster, High Street, Wadhurst. Subject to availability, tickets will also be sold on the door from 30 minutes before the performance (cash only).
This concert is promoted by Mayfield Festival Choir and supported by the Mayfield Festival.