Art Exhibition at Mayfield Festival
Tom Hammick - Ode to Joy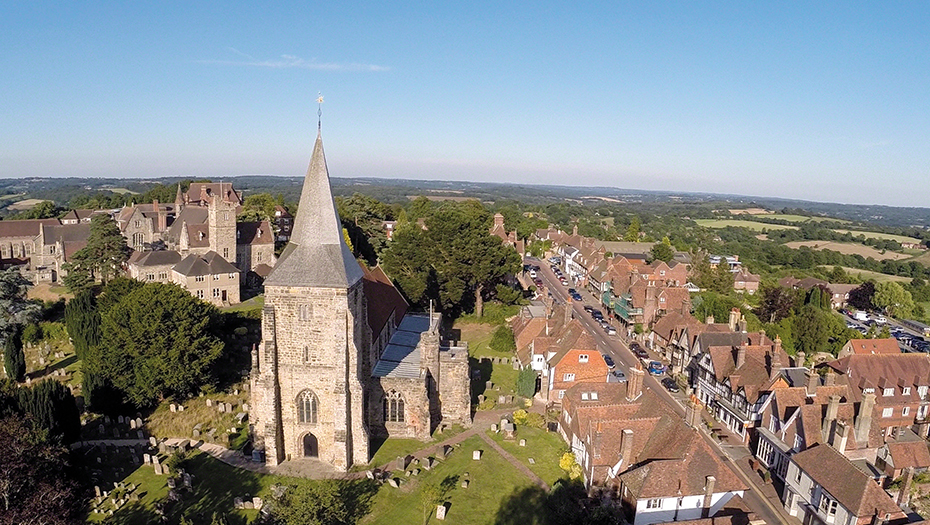 POSTPONED UNTIL FURTHER NOTICE
---
Sunday 26 April to Sunday 10 May 2020
St Dunstan's Church Mayfield
Open everyday
Tom Hammick – Ode to Joy. A fitting title for Tom to choose to celebrate the 250th Anniversary of Beethoven's birth.
Born in 1963 Tom studied at the University of Manchester and Camberwell College of Art where he gained an MA in print making. He has exhibited in numerous galleries including The Royal Acadamy.
Tom is a regular visitor to Mayfield and is a fan of St Dunstan's beautiful architecture and space. As well as being this year's Artist in Residence at Glyndebourne, he is also Senior Lecturer of Painting at the University of Brighton. Last year he teamed up with Sussex author, Adam Nicholson, to provide the woodcuts for 'The Making of Poetry' – telling that creative time in the late 1790s when Coleridge Wordsworth, his sister Dorothy and many others, spent time writing in the Quantock Hills in Somerset. Tom's images "bridge the centuries, depicting lives at the source of our modern sensibility: a psychic landscape of doubt and possibility, full of beauty and thick desire for a kind of connectedness that seems permanently to hand and yet permanently out of reach".