A Shakespeare Sonnet Saunter
Celebrate William Shakespeare's birthday – and the start of the Mayfield Festival.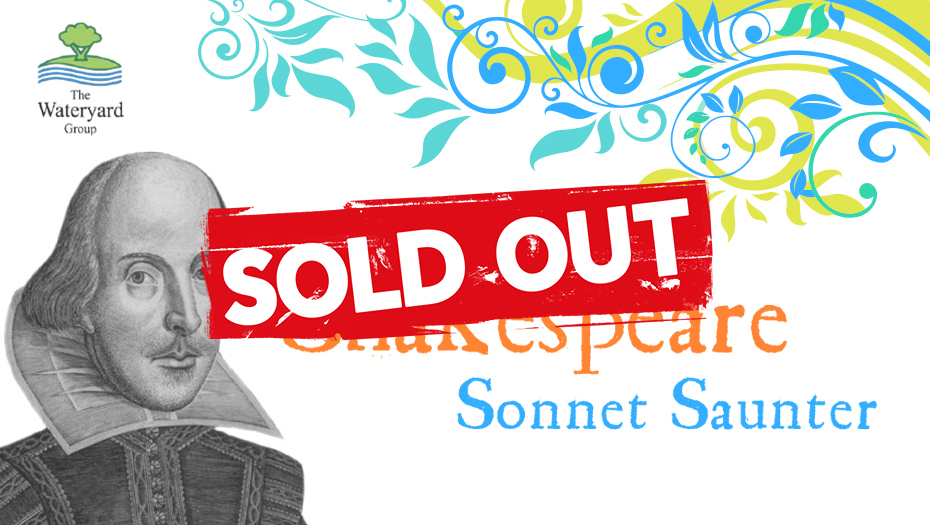 Saturday 23 April 2022
St. Dunstan's Churchyard, Mayfield
£6 Adults; £4 14-17yrs; Free for Under-14s when accompanied by an adult
Book now
On Saturday 23 April, Mayfield's Wateryard Group is presenting a sonnet walk round Mayfield, starting from St Dunstan's churchyard. As you follow the route round the centre of the village you will be entertained by actors who will recite one of Shakespeare's famous sonnets. Some of the words will be familiar – and some of the staging will not!
The walk takes roughly one hour so please wear appropriate footwear and, depending on the weather, sun-cream or raincoats! If you have any access requirements, please email us at the time of booking – info@wateryard.org.uk.
Director: Kathy Pogson
Cast: Members of Mayfield's amateur theatre company, The Wateryard Group
Sonnet walks will take place in the afternoon from 2pm every 15 minutes until 4pm.
This event is supported by Mayfield Festival but tickets should be purchased directly from: https://www.ticketsource.co.uk/the-wateryard-group/e-rxdydz.
Early booking is advised as numbers for each "start" are finite. Tickets are priced at £6, or £4 for 14-17-year-olds; two children aged 14 or under may accompany an adult for free.