Mary's Hand
A mini-opera for solo mezzo-soprano with chamber ensemble of trumpet, oboe/cor anglais and cello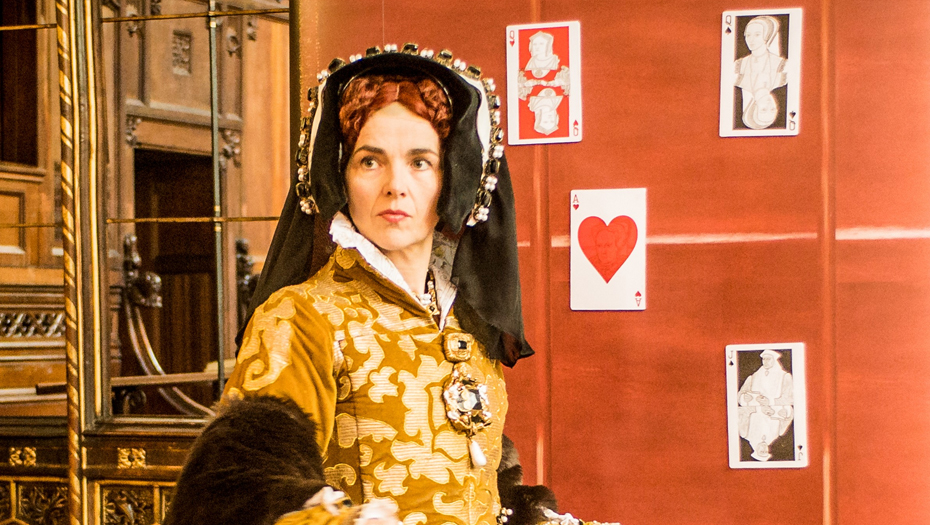 POSTPONED UNTIL FURTHER NOTICE
---
Tuesday 28 April 2020
Mayfield School Chapel, 8pm
£12.50
Mary's Hand is a 75-minute mini-opera for solo mezzo-soprano with chamber ensemble of trumpet, oboe/cor anglais and cello.
It tells the story of Mary I of England (Bloody Mary). Musical inspiration from Tallis's Puer Natum Est Nobis Mass.
Daughter of Henry VIII and Catharine of Aragon, Mary Tudor attempted to reverse the English Reformation and restore Roman Catholicism. This was reversed after her death in 1558 by Elizabeth I (Mary's younger half-sister).
Eclipsed by her younger half-sister, Elizabeth, Mary Tudor lies 'in the shadow hand of Time' – confused with Mary Queen of Scots, vilified as 'Bloody Mary' or forgotten. Hailed at her funeral as 'a King's daughter' (first child of Henry VIII) and 'King also' (first Queen of England to rule in her own right) the hand that Fortune dealt her was a tricky one. She lies beneath Elizabeth in Westminster Abbey, awaiting resurrection in the afterlife and in the popular imagination. It's a little-known fact that Mary loved games of chance. At the beginning of Mary's Hand Mary invites the audience to help tell her story in a game of cards. The cards (Court Cards – Royals only!) represent the key players in her life. For the show to begin the audience must choose a card. The choice of that and subsequent cards determines the order in which she will sing her story and reflect upon influences and events: her father Henry VIII, her mother Catherine of Aragon, her Catholic faith, as well as the perceived causes of her troubles; her half-brother Edward, half-sister Elizabeth, the ever-stronger Protestant faith, and her desperate desire for a child.
Above all, Mary was driven by the wish to be a good monarch and her deep conviction that she needed to restore England to the Church of Rome. Her marriage to the Catholic Philip II of Spain promised to resolve many of these issues at a stroke, but Mary played her cards badly and paid a high public and personal price.
Photo by Robert Workman