Cantata of St Dunstan
50th Anniversary Choral Concert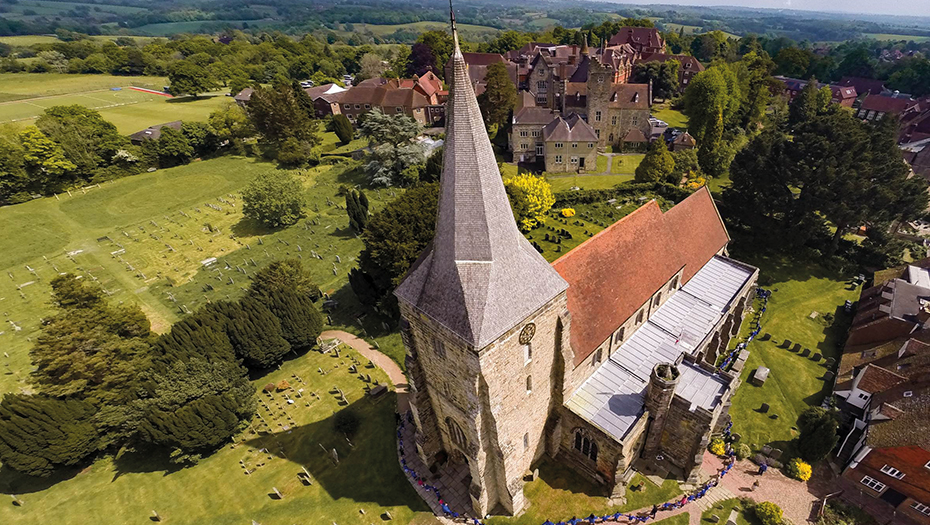 POSTPONED UNTIL FURTHER NOTICE
---
Sunday 26 April 2020
St Dunstan's Church Mayfield
£35, £20, £10, £5
The bells of St Dunstan's will ring out as the audience take their seats for the opening concert of the festival.
The Cantata consists of five stories about the life of St Dunstan and is interwoven with a setting of the Magnificat and Nunc Dimittis composed by the founder of the Festival, Kenneth Pont, and a Mass setting composed by the current Director of Music at St Dunstan, Andrew Benians. The Kyrie, based on the St Dunstan's own Kyrie Rex Splendens has been arranged by the Festival's Artistic Director, Jeremy Summerly.
To decide the composer for the main Cantata, the festival ran a competition won by Nicholas O'Neill after being selected from over 60 entrants. Nick is a prolific composer who has won many awards and his works are frequently broadcast. He is an organist and has held posts in Brighton and Southwark Cathedral and is Composer in Residence to the Parliament Choir and their Chorus Master. By night Nick is keyboardist with a rock band JEBO.
Kyrie Rex splendens
Cantata I: Feast Of The Purification (Part I) – Nunc Dimittis – Feast Of The Purification (Part ll)
Mass: Gloria In Excelsis Deo
Cantata II: Palace of Athelstan
Mass: Sanctus
Cantata III: The Devil's Nose
Mass: Benedictus
Cantata IV: Dunstan's Dream (Part I) – Magnificat – Dunstan's Dream (Part II)
Mass: Agnus Dei
Cantata V: Moving Mayfield Church
This world premier will open with the plainchant of St Dunstan's Kyrie played on the double bass by the Strings and overall Winner of the 2018 Tunbridge Wells International Music Competition, Toby Hughes. Jeremy Summerly conducts the Chelsea Camerata with Schola Cantorum of Mayfield School, and Mayfield Festival Chorus with Andrew Benians – organ, and Angus McPhee – baritone.